Hamelin A/S
Hamelin A/S
Hamelin A/S has roots dating back to 1961, when Knut Gotfredsen founded Bantex A/S. Over the course of four decades, the company and the Bantex brand have scaled internationally, offering a comprehensive range for the office world, with brands such as ELBA, A. Behrend and Linex joining the portfolio.
At the start of the new millennium, Bantex became part of the French group Hamelin, which specialises in paper products, office supplies and lighting. In 2012, the company's name was changed to Hamelin A/S, with the Bantex name remaining as a product brand.
Since 2006, names such Pierre, Akka, Paperflow, Floortex and Carlton have been added to the palette of quality brands, and Hamelin A/S operates throughout the Nordic region as well as in Iceland and the Baltic States. Hamelin A/S is centrally located in Lynge, north of Copenhagen, and currently employs a staff of 32.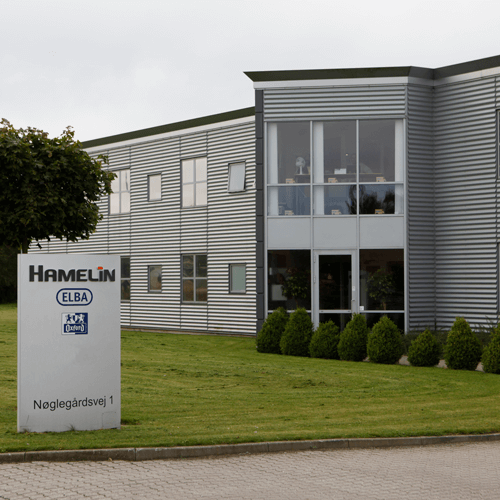 Hamelin A/S
Nøglegårdsvej 1
DK – 3540 Lynge
Phone: +45 48 16 50 00
Fax: +45 48 16 50 40
Customer service
csdk@hamelinbrands.com
+45 48 16 50 50
Our products