Bantex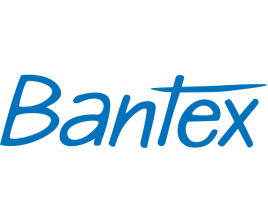 Bantex was the first company in the world to develop lever arch files in polypropylene with the unique Strong-Line® edge reinforcement. All products in the paper range are adapted to local rules and regulations and include everything from notebooks, exercise books, address books to loose leaf paper. Bantex also offers a wide range of functional archiving solutions in environmentally friendly, sturdy materials, as well as solutions and concepts for presentation materials, including plastic pockets, cut flush folders, indices, dividers, inserts binders and a large selection of folders.
1961
Bantex A/S was founded in Denmark
The 1960s
The company experienced strong growth in and outside Denmark.This led the company to success, making Bantex a key player in European office supplies.
2000
Hamelin took over Bantex, helping to promote the development of the brand thanks to its worldwide network.
Today
Hamelin holds a strong position as a leading global manufacturer and supplier of office and school supplies.
Our products
Bantex office accessories are designed with simplicity and functionality in mind. The range includes letter trays, desk pads, waste paper baskets and mouse pads.